Report on the "Lasting Impacts of Mining Operations on the Environment"
The 4R Group has many years' experience in restoring former mining sites spoil tips throughout the UK.  Over the last twelve years, in addition to quarries and landfill sites we have restored over 20 colliery spoil tips in the North of England.
Due to a reluctance by many landowners to restore these sites as they often consider that to do so will be a significant cost, we commissioned a report written by one of our Soil Scientists, Dr. Chris Ash, to identify the detrimental effects of leaving such sites bare and unrestored as opposed to the, often significant environmental, benefits of restoring them.
The report concludes that such sites should be restored to fully mitigate against the environmental impacts of leaving these sites in an unrestored and unvegetated state.
If you would like to read the report in full please go to the following link https://bit.ly/2Hev4q4.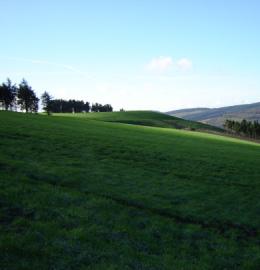 Images showing Hatfield former colliery in South Yorkshire, at different stages of the restoration process
Please contact us if you have any queries regarding the report or if you would like assistance in restoring spoil tips in your control.